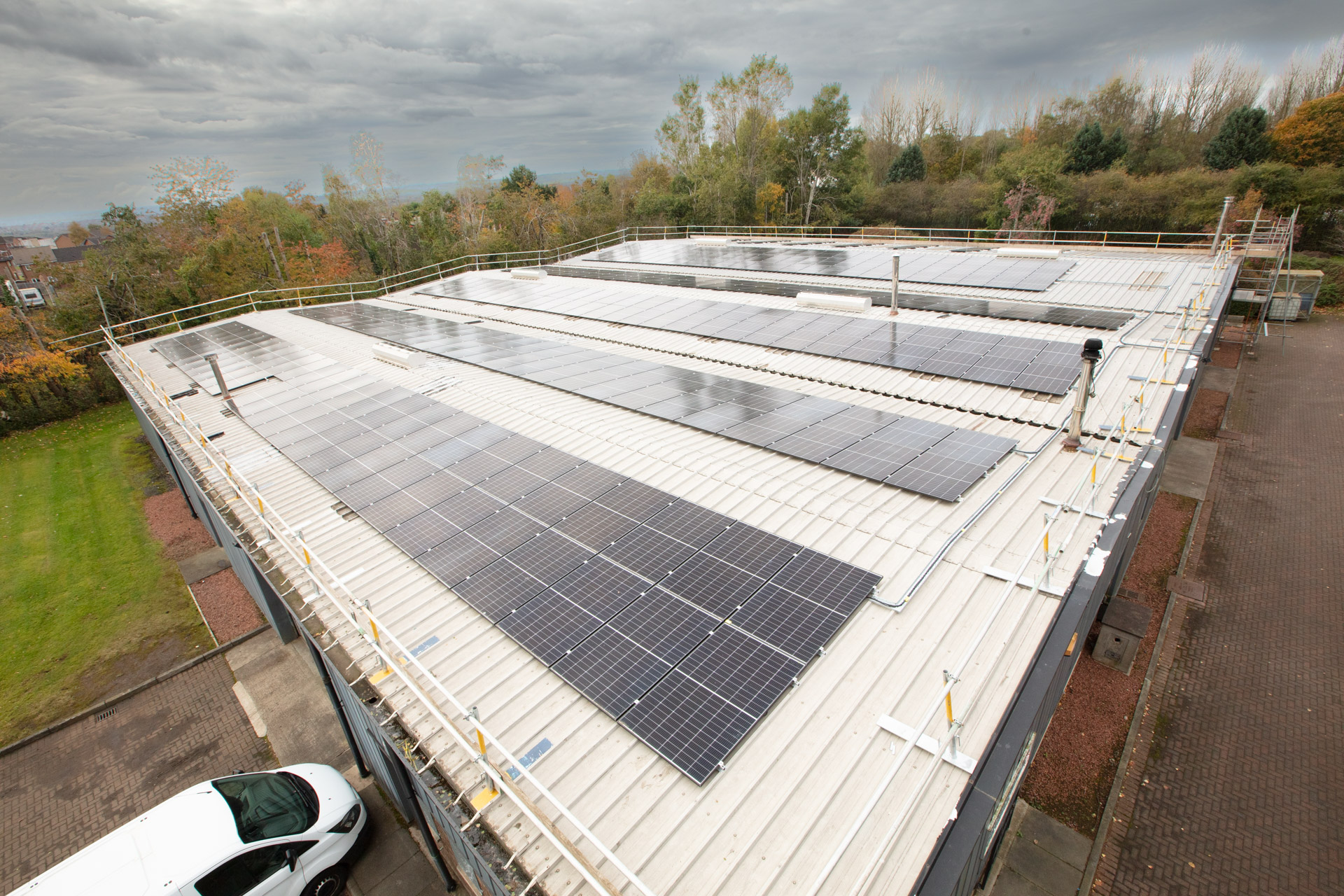 Solar Panels at Swissmatic.
Installation of Solar Panels – October 2023

To reduce our carbon foot print and to assist in today's spiralling energy costs, Swissmatic have just installed 319 Solar Panels over their entire roof.
Working collaboratively with Emtec Energy, solar modules that produce 137.17 kWp were installed which reduces our C02 emissions by 19,550 Kg per annum.